The Main Benefits of Studying Drake's Circumnavigation at The Golden Hinde
25th November 2022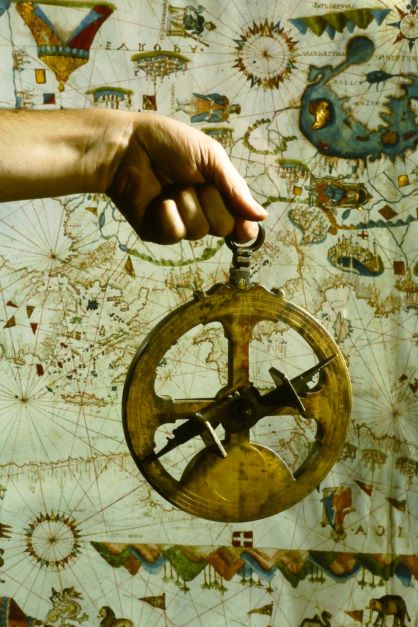 1. Supporting GCSE Students
This academic year the AQA GCSE History Exam Specification for the Elizabethan England module has included:
'English sailors: Hawkins and Drake; circumnavigation 1577–1580, voyages and trade; the role of Raleigh'
- AQA, 3.3 Shaping the Nation, Section B: British Depth Studies
Drake's influence on Elizabethan England is a recurring Edexcel and OCR examination topic. It touches on a range of features of Elizabethan Life. With this in mind, the Education team at the Golden Hinde have been working to enrich the educational programmes. Our KS3/4 Circumnavigation programme is designed congruent with the national curriculum to facilitate in-class learning. The programme features an interactive retelling of the Golden Hinde's Journey across the globe. Our Education Officers have considered Drake's earlier voyages with John Hawkins to give added context to his circumnavigation in 1577.
2. Planning Ahead
In February this year, AQA released the Historic Environment site for 2024 as 'The Americas and Drake's circumnavigation, 1577-1580'. The Golden Hinde is excited to be partnering with Hodder Education in capturing a 360° virtual projection of the ship. This is part of our accessibility development. It will illustrate the importance of the ship to the year end exam. We encourage GCSE history students to explore The Golden Hinde in advance.
3. Experiencing the Subject Content
Extensive research has proven the success of experiential learning. Education Theorist, John Dewey said 'there is an intimate and necessary relation between the processes of actual experience and education'. We in the Education Department feel lucky to use the Golden Hinde as a tool for teaching. Our content is designed to create a dialogue between our on-site staff and the students. Venturing through the space and understanding the lived experiences of the sailors, brings this dialogue to life.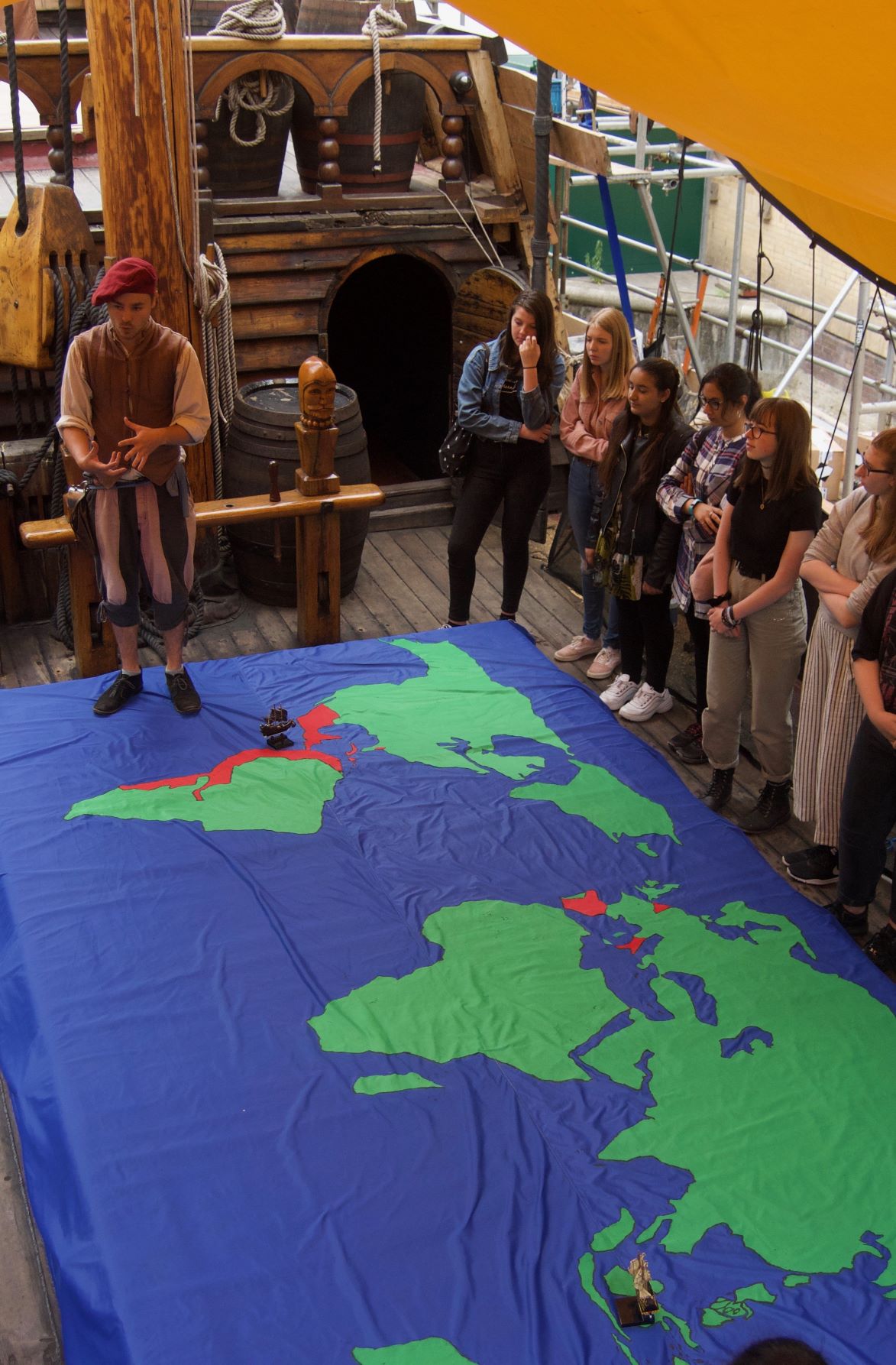 4. Gaining exposure to the city
The Golden Hinde is at St. Mary Overie Dock, near London Bridge. The surrounding area is rich with historical sites that can make for an exciting trip outside the classroom. With The Globe Theatre and The Tower of London a short walk away, The Golden Hinde is in a prime location for learning about Elizabethans.

Find out more or book here: Drake's Circumnavigation.